(allow the active x control to run to hear Larry's composition Winter in Manhattan)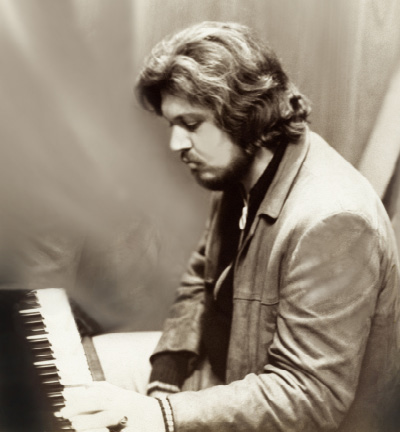 Larry Kerchner is a composer, lyricist, arranger, and producer with years of experience in the music industry, having received his extensive musical education at Berklee College of Music and the Boston Conservatory of Music. He is a voting member of The National Academy of Recording Arts and Sciences, a two-time GRAMMY Award nominee, and an Individual Artist Fellowship recipient. He is also a member of the American Society of Composers, Authors, and Publishers, and has had his work performed at several ASCAP Songwriters' Showcases. He is on the Board of Directors of The Duke Ellington Center For the Arts, and is a member of The New York Sheet Music Society, The American Federation of Musicians, as well as the Manhattan Association of Clubs and Cabarets.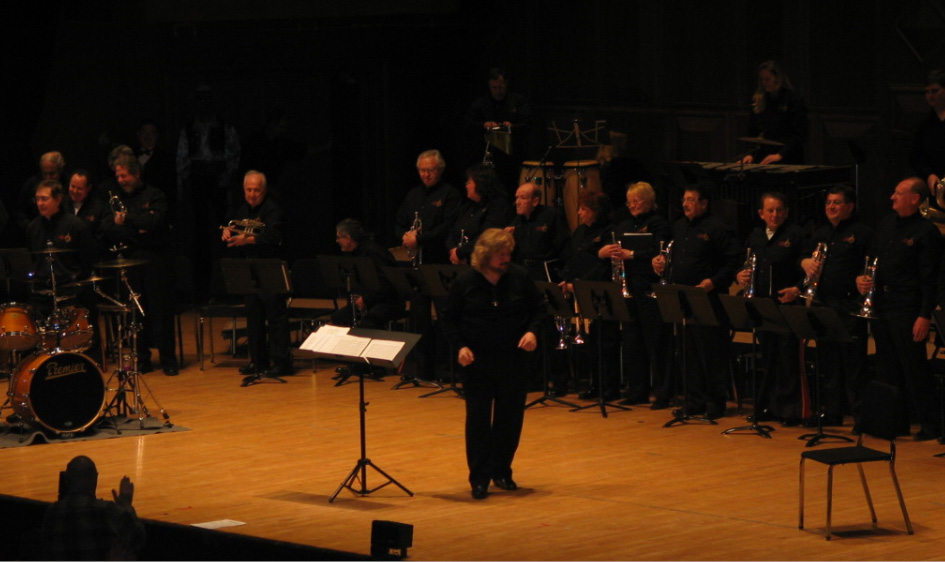 Larry has been the behind-the-scenes writing force for many well-known shows and recordings through his numerous works-for-hire. His song, Winter In Manhattan, was performed by Michael Feinstein in his Swing In the Holidays engagement at the Loews Regency, where, nightly, it struck an appreciative nerve with Michael's audiences. New York Times critic, Stephen Holden, praised this fresh addition to The Great American Songbook as "Larry Kerchner's soft-focus cityscape of New York." Larry recently won the 2013 Concerts for City Greens Songwriting Competition, with Winter In Manhattan as the winning entry.
The star-studded shows, HIDDEN TREASURES I & II: The Songs of Larry Kerchner were critically acclaimed and benefited The Michael Feinstein Great American Songbook Initiative. HIDDEN TREASURES III: More Songs of Larry Kerchner, received rave reviews for its music and stellar cast, as did HIDDEN TREASURES IV: Songs of Larry Kerchner, which took place in May 2015, at New York City's famed Birdland and HIDDEN TREASURES V: Songs of Larry Kerchner, which took place on November 7th at the Metropolitan Room.
Larry has conducted his music on the Tonight Show, the Jerry Lewis Muscular Dystrophy Telethon, the Paul Anka Cerebral Palsy Telethon, the Mike Douglas Show, the Merv Griffin Show, and in venues such as the Copacabana, Westbury Music Fair, the Waldorf-Astoria, and Harrah's in Las Vegas, Reno, and Lake Tahoe.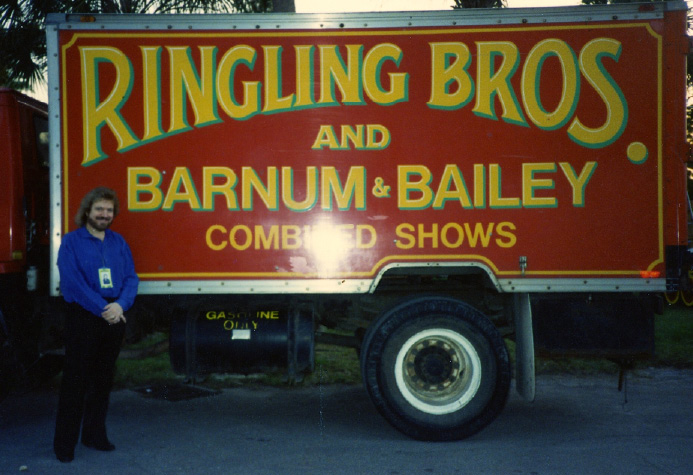 For many years, Larry wrote the music for the Ringling Bros. and Barnum & Bailey Circus – a volume of writing that's not for the faint-hearted, according to Larry. He has written over 300 published compositions and arrangements for symphonic band, concert band, marching band, jazz band, orchestra, and chorus, and is extremely active in educational circles, having served as composer and arranger for more than 80 Colleges and Universities, and, through his published and custom work, thousands of high schools throughout the world. He has arranged for musical aggregations ranging from The Circus to the Birdland Big Band, and was inducted into both the Drum Corps International Hall of Fame and the World Drum Corps Hall of Fame for his outstanding musical contributions to the activity.
Larry has performed in, and composed and arranged for stage, nightclubs, arena shows, concerts, theaters, films, TV and radio commercials, and symphony halls. His TV and radio commercials include Arthur Treacher's Fish and Chips, McDonald's, Woolworths, and Monmouth Race Track. He's composed, arranged or produced many recordings, such as The Girl Can't Quit!, Larry Kerchner's Signature Series, Magic Up Our Sleeve, Look Out, Texas!, the gospel album, Where There's a Will, There's a Way, and Girl Talk, with the Washington Pops Orchestra and Chorus. He has also written for the world-famous US Army Herald Trumpets. Additionally, Larry composed the Kwanzaa anthem, Happy Kwanzaa!, and wrote special lyrics for Dave Brubeck's Unsquare Dance, Home, from "The Wiz," and Somewhere In Time.
Larry recently produced an album of Richard A. Whiting songs for My Ideal Music, whose president is Debbi Whiting, daughter of renowned singer, Margaret Whiting and famed arranger/pianist Lou Busch (aka Joe "Fingers" Carr), and granddaughter of legendary songwriter, Richard A. Whiting (Too Marvelous for Words, Hooray For Hollywood, On the Good Ship Lollipop).
Larry's eclectic musical career is unique. To be able to write in so many different styles, from Jazz to Pop to Country to Cabaret to Children's music is truly a gift – one Larry Kerchner is happy to share after years of keeping his many talents close to the vest.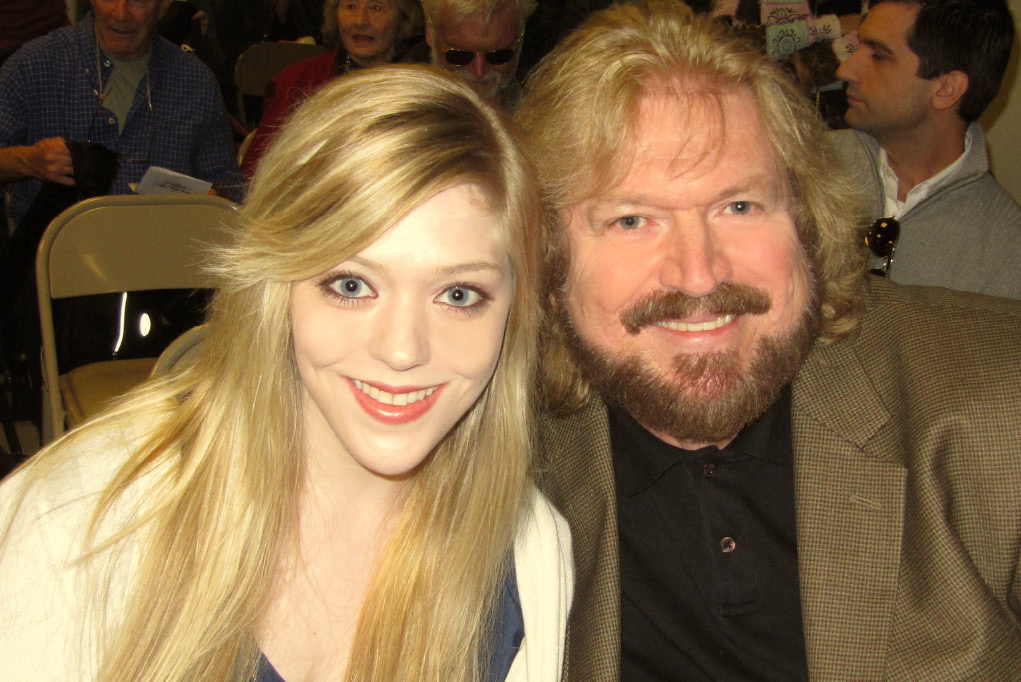 In addition to his many professional activities, Larry produced, rehearsed, directed, and accompanied countless productions at his children's schools . . . then "cleaned up and stacked the chairs."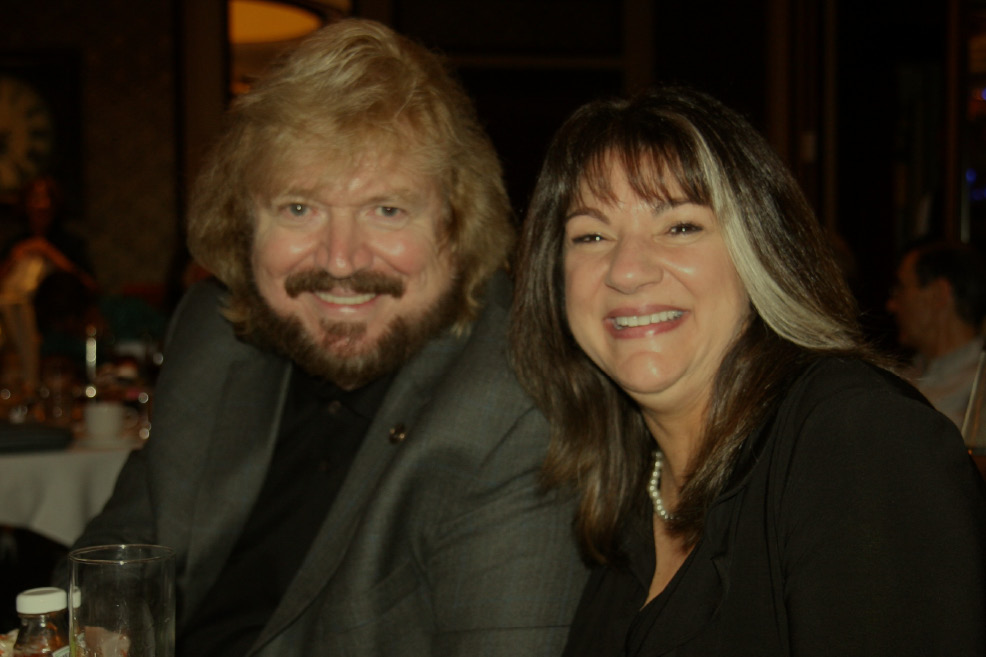 Larry is married to pianist and French horn player, Annette Kerchner. After a romantic proposal at Feinstein's in the middle of Michael's show (where Michael was "in on the act"), Larry and Annette were married in New York City in January of 2012. Larry has two daughters, Lauren Kerchner, a graduate of NYU's Tisch School of the Arts, who lives in Dublin, Ireland, and tours with the band, September Girls, and Caitlin Kerchner, a graduate of the American Musical and Dramatic Academy, who resides in New York and continues to pursue a career as an actor and singer.