| | |
| --- | --- |
| | Fans of Frank Sinatra will fall in love with this exciting homage to Ol' Blue Eyes by songwriters Tex Arnold and Larry Kerchner. With an electrifying vocal by Nick Ziobro, and a swinging big band arrangement reminiscent of Nelson Riddle and Gordon Jenkins, this award-winning young crooner brings us a new classic with all the skill of the iconic interpreters of the Great American Songbook. This is a "must have" for aficionados of smooth vocals, big bands, and great writing! |
---
To Tex Arnold and Larry Kerchner, writing a tribute song to Frank Sinatra was a labor of love. Both are not only fans of the Great American Songbook, from which Sinatra drew the majority of his most memorable works, but both are arrangers and have a deep appreciation of the skill that went into each of Sinatra's iconic orchestrations. Tex is a renowned pianist / arranger / Musical Director, having worked in that capacity with many of Frank's contemporaries. Larry is a composer / arranger / lyricist who has written music for TV, films, commercial jingles, and even the Ringling Bros. circus! Kerchner / Arnold is the formidable team from which sprang the newest addition to our popular repertoire, entitled simply "Sinatra."
First came a sophisticated melody from the pen of Tex Arnold, then an expertly-crafted lyric by Larry Kerchner that sized up the man and his music. The result is a perfect blend of their creative spirits. One that honors Mr. Sinatra with the care and respect that only a collaboration of this quality could achieve.
With the 100th anniversary of Mr. Sinatra's birth approaching, Larry and Tex knew it was time to record their song in a setting that Frank would have known very well — in front of a swinging 17-piece band. When it came time to pick a vocalist, the choice was obvious. Nick Ziobro, the winner of the 2012 Michael Feinstein Great American Songbook HS Vocal Competition, was their man. Now seasoned by his many professional engagements, Nick is the embodiment of a young Frank Sinatra in his innate, mature-beyond-his-years musical sensibilities, yet with a voice and a sound all his own.
Tex was elected (by the unanimous vote of LK) to create an arrangement that would evoke the Sinatra sound and attitude, which Tex did in spades. Man, does it swing! The record date was a blast and harkened back to a time when music was organic and visceral. With Nick singing live as the band played, the spirit of a musical golden age filled the studio. The result was magical and is now captured in time for the world to enjoy. This glorious recording is available on Amazon, iTunes, CDBaby, and wherever Nick Ziobro is performing. Don't miss out on this sublimely spectacular recording!
---
About the Artist:
Nick Ziobro, a dynamic new voice in the world of classic American standards, was the winner of the 2012 Great American Songbook High School Vocal Academy and Competition. When he made his New York debut at Feinstein's at Loews Regency, The New York Times praised him for "an easy swinging confidence and charm that could evolve into another Michael Bublé."
About the Composer:
Hubert "Tex" Arnold, for many years music director for the legendary Margaret Whiting, is a well-respected arranger, composer and pianist. His music, both original songs and concert works have been performed and recorded by a number of artists and groups, including Laurel Massé, Warren Vaché, the Los Angeles Philharmonic and the Dallas Symphony.
About the Lyricist:
Larry Kerchner is a versatile, well-published composer, arranger, and lyricist who has written music for TV, films, commercial jingles, nightclub acts, and even the Ringling Bros. and Barnum & Bailey Circus! His songs and instrumental works have been performed or recorded by Laurel Massé, Marilyn Maye, and Michael Feinstein, and the Washington Pops Symphony Orchestra and Chorus.
---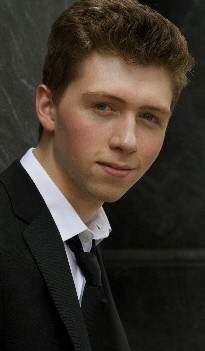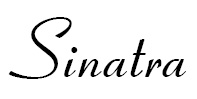 Credits:
Lyric by: Larry Kerchner
Music by: Hubert "Tex" Arnold
Produced by: Larry Kerchner and Hubert "Tex" Arnold
Recorded: June 15, 2015, Rochester, NY
Engineer: John Truebger
Band Contractor: Ramon Ricker
Arranger: Tex Arnold/
Conductor: Larry Kerchner
Mixed by: Jeff Chestek and Larry Kerchner at Hat Sound, Philadelphia, PA
Mastered by: Jeff Chestek
Photos: Rick Stockwell
Special thanks to: Annette Kerchner, Debbi Whiting, Laurel Masse, Judith Ricker, Jennifer Ziobro, John Iachetti, and Kathy Brown
© 2015 by Larry Kerchner and Hubert "Tex" Arnold | All Rights Reserved